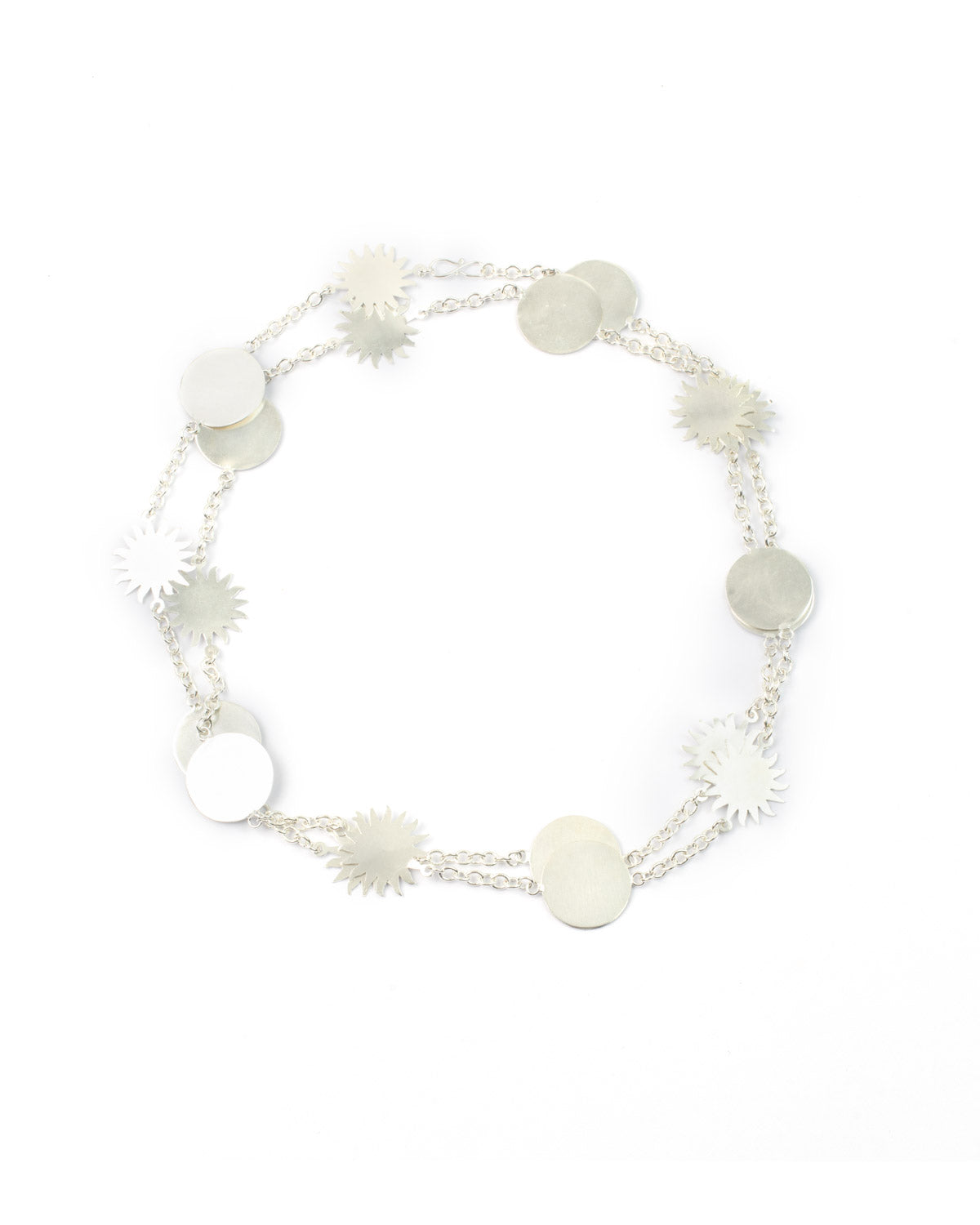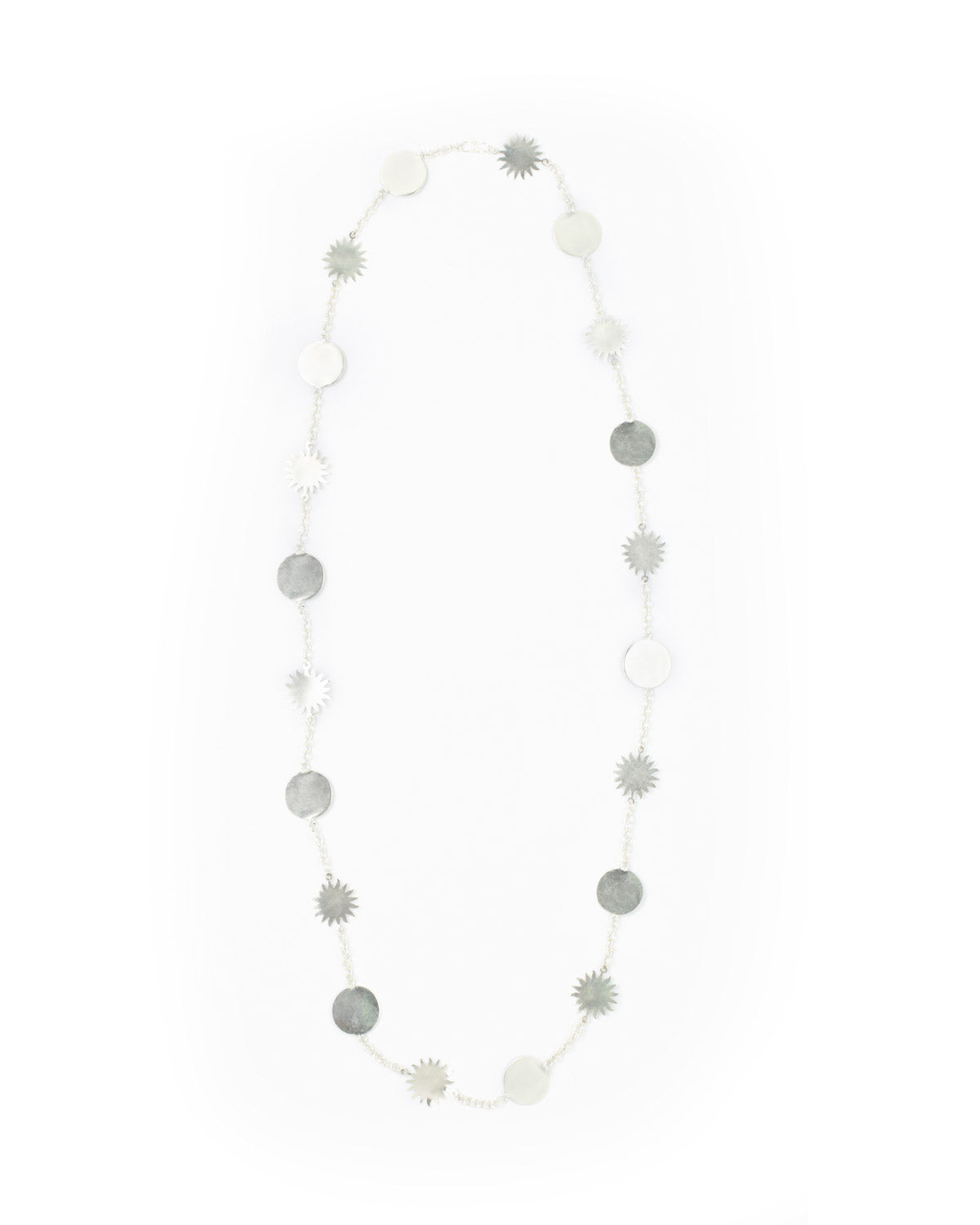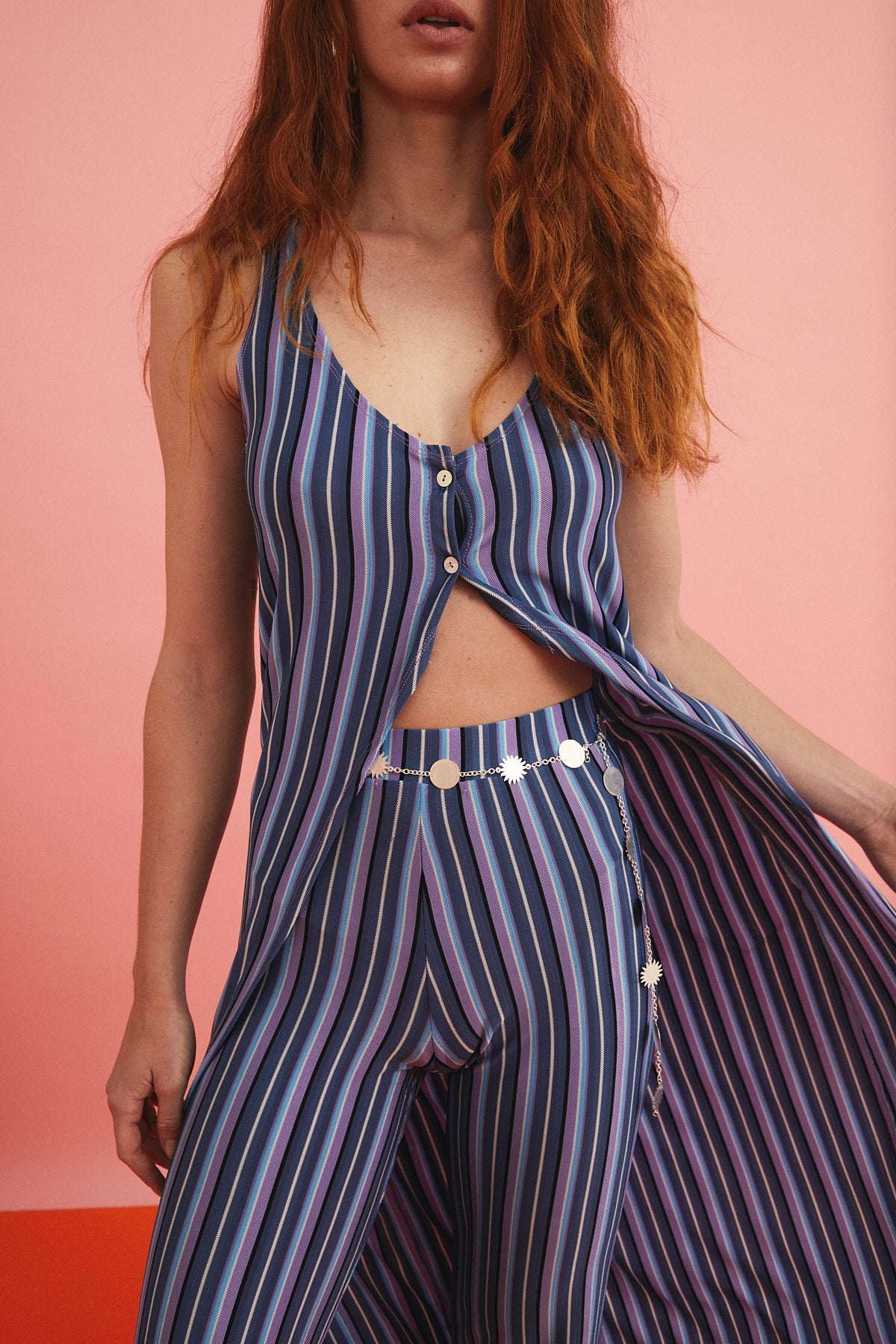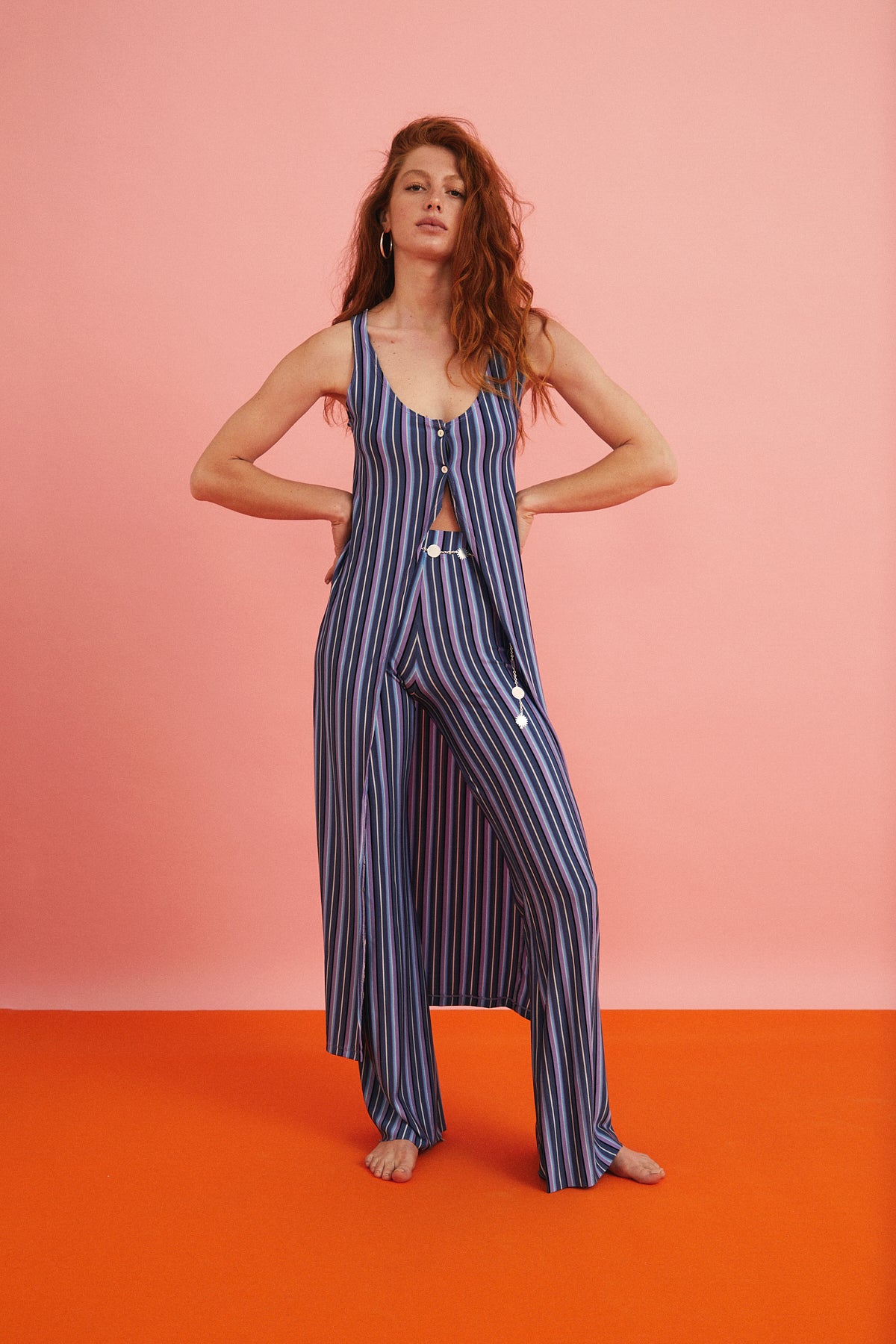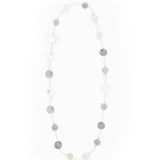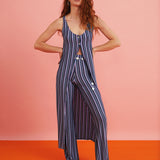 Notify Me When Available
Description

Composition

Size & Fit
This piece features a crossed-chest chain studded with multiple hand-cut, sun-shaped plates. You can wear it as a bandolera or double-chain short necklace. The piece has a versatile design. Depending on your style, you can use it as an everyday piece or occasional accessory to go with funky fits.
---
Care & Details

Please note that Jewelry purchased from Mais x Frida is artisan hand crafted from different places and techniques around the world, therefore it is delicate.

We recommend not to shower or bathe in your jewelry. Mais x Frida jewelry bags are an ideal way to protect and store your jewelry when not wearing.

Also, try to avoid lotion, hairspray and other cosmetics to be in contact with your jewelry. Darkened metal pieces can safely be cleaned with a metal cleaner, contact us if you need further assistance.

Be sure to properly clean, polish and store your jewelry for long-lasting wear. For further information please get in touch: hello@maisxfrida.com
Shipping & Returns

Orders are dispatched within 48 hours on business days (not including Spanish public holidays) and shipped from our warehouse in Barcelona.

-Spain & Portugal: 24- 72h
-Europe: 3-5 days
-Rest of the world: 4-7 days

When ordering from countries outside the EU, you may need to pay import tax and custom clearance according to local rules.

Easy Returns within 14 days.